About Michael Smyth | Life Coaching for Athletes
My mission is to enable my clients to step into their greatness
---
Most "About" pages on websites tell you about successes, qualifications, and achievements. I will do this below, but my personal belief is that what sets a good coach apart from the rest is their life experiences and the self-reflection which followed. A coach cannot take a client deeper than they have been themselves in self-reflection. So, if you want to know how my life experiences have shaped me as a coach, then read my blog post. If you just want the qualifications and highlights, then read on.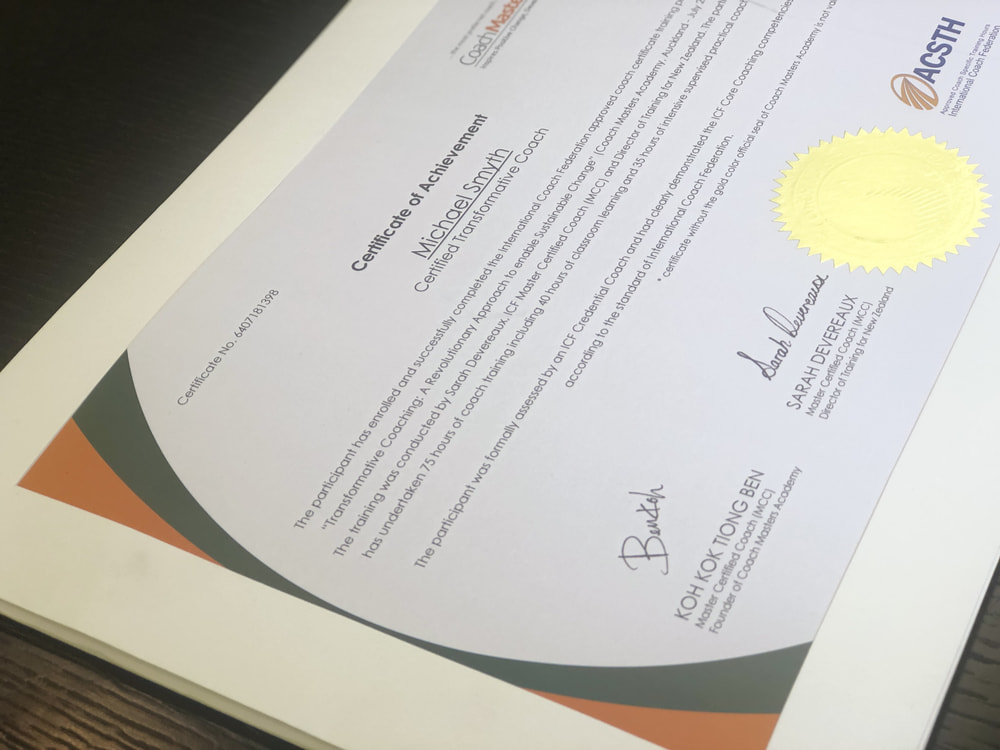 My training and what I don't do
I am trained as a transformational life and business coach and am a certified member of the International Coaching Federation. The goal of transformational coaching is to promote sustained change. I am not a sports psychologist, counsellor, or trainer, but I can work alongside such people to help you succeed.
The transformational style of coaching involves partnering with you to explore the issue which you are facing and uncover learnings to help you move through those issues and adopt sustained change in your life.
My background is as a practising lawyer and rowing coach
Whilst lawyering may seem like an odd background for a life coach, it has exposed me to all manner of human behaviour. My expertise in employment law has given me a deep insight into the dynamics of human relationships and my expertise in sports law has allowed me to work with National Sporting Organisations and athletes over many years. As a sports lawyer I have appeared before the Sports Tribunal on doping and selection appeals.
Rowing has also been part of my life since the age of 13 and I have been coaching rowing for over 20 years. As a rowing coach, I have worked with athletes of all ages to achieve numerous medals at national level.
Thanks to Steve McArthur for much of the rowing imagery on this website.
Michael is a skilled professional coach who has a great ability for creating transformational change within his clients. With his warm personality and intelligent mind, he takes his clients through a journey of personal and professional growth that enables sustainable, positive change.